Har du hørt om The Witcher? Det er jeg sikker på. Netflix-serien er veldig populær over hele verden, også i Norge. Men vet du hva som forbinder The Witcher med Polen?
The Witcher er en av de mest så TV-seriene på Netflix. Men hva handler dette om? Serien handler om Geralt av Rivia, som er witcher, muterte monsterjeger. Han ser etter sin plass i en verden der folk ofte er dårligere enn monstre. Netflix-serien er basert på en bokserie skrevet av den polske forfatteren Andrzej Sapkowski. Serien har 5 romaner og 2 noveller. Det er ennå ikke oversatt til norsk, men du kan lese den på engelsk og svensk.
Selv om de fleste scenene ble spilt inn i Ungarn, kan du se slottet fra slaget ved Sodden i Polen. Slottet ligger i nærheten av Krakow, så det er et godt sted å gå hvis du kommer dit. I dag er Ogrodzieniec slott en av de vakreste middelalderske ruinene i Polen. Det sies at slottet er hjemsøkt. Men spøkelset er ganske uvanlig – det er en kraftig, svart hund. Slottet ligger på Szlak Orlich Gniazd (Ørnrede-ruten). Du kan lese mer om det HER
Slottet er åpent fra april til november. En vanlig billett koster 14 PLN.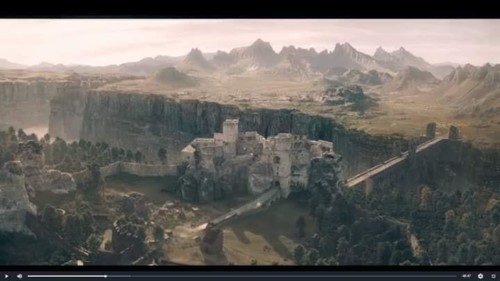 Dataspill The Witcher
Witcher-spillene var veldig populære før TV-serien ble laget. Det er det polske selskapet CD Projekt Red som laget den mest populære spilltrilogien basert på The Witcher fra Andrzej Sapkowski. Trilogien består av:
The Witcher
The Witcher 2: Assassins of Kings
The Witcher 3: Wild Hunt